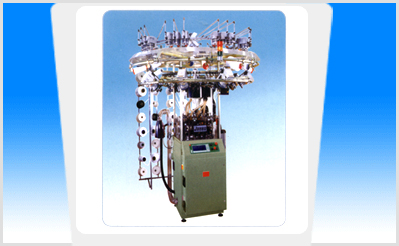 NM208-CQS Computerized Jacquard Seamless Underwear Knitting Machine(Rib Knitting)Product features:
1. Computerized pattern knitting system, with more than 100 USB memory patterns
2. Circular cutter and automatically rib knitting device can knit different single or double welts. After it drops automatically, it becomes a separate piece with the takedown device.
3. Imported smooth bearing to ensure high speed operation
4. Stitch regulation: by means of servo-controlled stepping motors, allowing precise stitch density control.
5. Japan-imported WAC needle-to needle selection actuators and Italy-imported air valve ensures to control the yarn
6. Suction with centralized system for yarn take-down
7. Sensors for yarns running to reduce fabric breakage
8. Suction for yarn waste: 1 on each feed
Technical specification:
1. Diameters: 10" -16"
2. Gauge: 24G -32G
3. Max speed: 150RPM
4. Feeds: 8
5. Yarn fingers: 7 per feed
6. Needle-to-needle selection actuators: 1-2 actuators and 2-3 technical ways per feed
7. Feeders: 1 memory active feeder per feed and 1 elastic yarn feeder per each elastic yarn feed
8. Pattern input: USB memory patterns and computer input
9. Power and voltage: 2.2KW( main motor), three phases 380V
10. Compressed air: 6ATM
11. Gross weight: 600 -800KG
12. Size: 2780X2520X 2510MM